Mamma's Italian Bread Recipes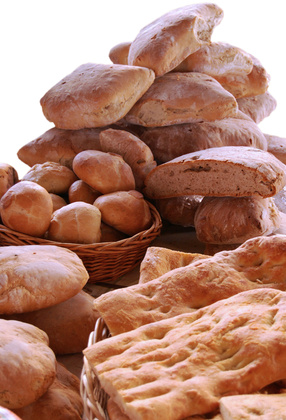 These Italian bread recipes are certainly well worth the effort. Imagine the smell of fresh homemade Italian bread baking in your oven. Yes, you've died and gone to heaven! There is nothing better, unless you're eating it with your favorite meal of course.
Served hot, you will love the expression on everyone's faces. Add a little butter and life is good! Just don't eat too much or you won't leave any room for the pasta!
A staple food for centuries, Italian bread was introduced to the United States with the immigrants that arrived in the 18th century. There are many variations, but the typical Italian loaf is 1-2' long and 6-10" thick with a fairly thin crust. The inside should be moist and porous, great for absorbing toppings such as olive oil and tomatoes. Great for mopping up a plate of pasta sauce too. Don't be shy!
Requiring little more than salt, flour, water and yeast for preparation, it's no wonder it became so popular. To taste so good, is simply amazing!
I don't know about you, but I can't wait to get into these bread recipes. I've added a few for starters.
It smells so good in here already! Put up a pot of sauce!

Crusty Italian Bread

Panettone Bread (Italian Christmas Bread)

Italian Easter Pie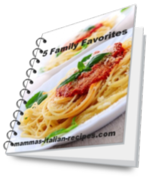 For even more Italian recipes, cooking tips and all things Italian, subscribe to my upcoming monthly newsletter That's Italian! The first newsletter for true Italian food lovers, That's Italian! is packed with info and you'll get my FREE '5 Family Favorites' e-book just for signing up!


Leave Mamma's Italian Bread Recipes and return to Mamma's Italian Recipes Homepage