Mamma's Italian Dessert Recipes
---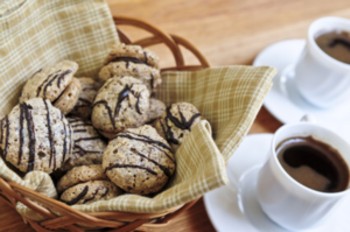 ---
Well friends…..I saved the best for last! These Italian dessert recipes will no doubt put the finishing touch on any one of these fabulous meals.
Let's face it, every great meal should end with a great dessert! As far as I'm concerned, you can't leave the table until after the espresso and Italian pastries come out.
In my family, every holiday and every Sunday ends with a table filled with fresh Italian pastries, a bottle of Zambuca (or Anisette), carefully brewed espresso and our favorite homemade desserts. Even if you can't eat anymore, you still manage to find room!
Much more than just a happy ending, this part of the meal is what really brings families together. It is during this time where many great conversations and treasured family stories are past down from generation to generation.
I can remember as a kid, the pride on my grandparents faces as we all sat around the table eating, drinking, talking (yelling), laughing and smiling. True happiness! Today, I see the same pride on my parents faces. This is what family tradition is all about.
Enjoy these dessert recipes and share some family stories of your own. Keep the traditions going……the Italian way!
Pass the cannoli!

Italian Cream Cake

La Pastiera (Pizza Gran)

Rice Pudding

Uncle Tony's Struffoli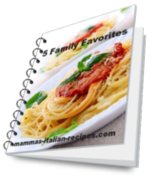 For even more Italian recipes, cooking tips and all things Italian, subscribe to my upcoming monthly newsletter That's Italian! The first newsletter for true Italian food lovers, That's Italian! is packed with info and you'll get my FREE '5 Family Favorites' e-book just for signing up!


Leave Mamma's Italian Dessert Recipes and return to Mamma's Italian Recipes Homepage