Mamma's Italian Soup Recipes
---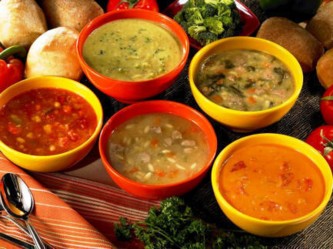 ---
There is nothing like great Italian soup recipes to warm your heart and feed your soul, especially on a cold winter's day.
Whether as an appetizer or a main dish, you will find these wonderful recipes comforting and a real joy to eat.
A well stocked pantry is a good place to start for making a hearty homemade soup. Mamma's pantry is filled with plenty of goodies and she is always prepared for any occasion.
A good stock or broth, flavorful ingredients, and the right seasonings can create a tasty pot of soup. Taking advantage of fresh seasonal ingredients is best, but using canned or frozen vegetables and refrigerated leftovers can work out just fine.
From the basic stock, you can vary your soup by adding your favorite vegetables, pasta or rice. Just cook up a big batch and you've got dinner and tomorrow's lunch. Mmmm….Mmmm….Good!
Great for fall and winter, warm their tummies with these marvelous Italian soups.
Buon Appetito!

Beef Soup

Lentil Soup

Italian Wedding Soup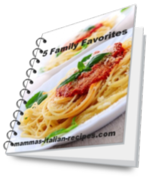 For even more Italian recipes, cooking tips and all things Italian, subscribe to my upcoming monthly newsletter That's Italian! The first newsletter for true Italian food lovers, That's Italian! is packed with info and you'll get my FREE '5 Family Favorites' e-book just for signing up!


Leave Mamma's Italian Soup Recipes and return to Mamma's Italian Recipes Homepage