Mamma's Italian Seafood Recipes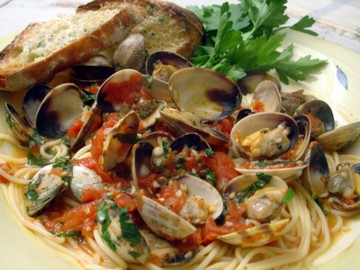 These Italian seafood recipes have been a big part of my family's traditions for as long as I can remember. Each recipe represents years of great family memories!
It is no secret that Italians have a love affair with seafood, and the offerings are plenty for those that love variety. To be Italian, you have to love seafood. It is a very important part of Italian culture and history.
I have fond memories of my parents going every year to Arthur Ave in the Bronx, NY to buy the fish for our Christmas Eve dinner. Nothing but the finest Italian merchants and freshest fish you could find. They would make a whole day of it!
Fresh fish is the key to these great recipes. Always look for the freshest catch and finest ingredients and you'll be well on your way to a great meal.
So let this love affair for seafood continue and become a part of our family traditions. I have no doubt your family will be blessed with many great memories.
Just like mine!

Scungilli Marinara

Garlic Shrimp with Fettuccine

Linguini with White Clam Sauce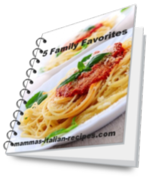 For even more Italian recipes, cooking tips and all things Italian, subscribe to my upcoming monthly newsletter That's Italian! The first newsletter for true Italian food lovers, That's Italian! is packed with info and you'll get my FREE '5 Family Favorites' e-book just for signing up!


Leave Mamma's Italian Seafood Recipes and return to Mamma's Italian Recipes Homepage