Mamma's Italian Salad Recipes
---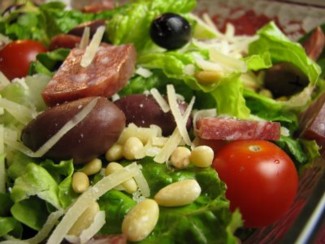 ---
These delicious Italian Salad recipes have been prepared in Mamma's kitchen for many years. Refreshing, fulfilling and bursting with flavor, these salads are a great compliment to any meal.
Salads in Italian cuisine usually include a mix of fresh vegetables like tomatoes, onions, cucumbers, lettuce and peppers, and in most cases, topped with homemade Italian dressing. Some of the heartier salads include cheeses, meats and vegetables, among other things..
Using only the finest and freshest ingredients, you will create wonderful salads that will delight and impress your family and friends forever.
If you really want to impress, make sure you check out my family's holiday antipasto salad. This is our family treasure! This is more than just a salad; it's a full meal....Mamma Mia! Don't get me started! Make sure you leave a little time before serving the next course. You're going to need it!
Some hearty and some light, I am certain these salad recipes will be the perfect choice for your next meal.
Don't forget the Italian bread. You're going to need it to soak up the left over dressing.
Mangia bene!


Italian Antipasto Salad

Baccala Salad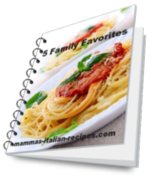 For even more Italian recipes, cooking tips and all things Italian, subscribe to my upcoming monthly newsletter That's Italian! The first newsletter for true Italian food lovers, That's Italian! is packed with info and you'll get my FREE '5 Family Favorites' e-book just for signing up!


Leave Mamma's Italian Salad Recipes and return to Mamma's Italian Recipes Homepage